The boat should be assembled and pumped before usage.
Before the assembly take the inflatable boat and all the components out of the boat bag and lay them out on the flat area of the shore near the water. Check the shore - there must be no shards of glass, metal wires or other litter that can damage the boat, and the place should be suitable for putting boat afloat.
Unroll the boat's hull, if there are rigid components such as transom, keelson, flooring, seats, mast support and others, they should be assembled first.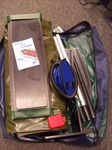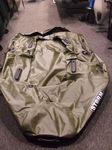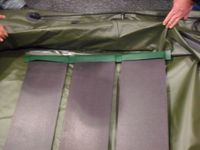 After all rigid components are set, the boat should be pumped. It is better to start pumping with fore compartments or with bottom if it is inflatable. The boat should be pumped until the operating pressure. It is difficult to indicate the operating pressure especially for the first time because the pressure of 10 and 15 kPa (0.1 and 0.15 kp/cm2) is visually almost equal but it is 1.5 times higher. To indicate the operating pressure correctly pump the board compartments until the state when the sag after slight touch on the center of compartments is not bigger than 2 cm.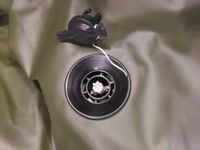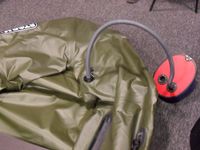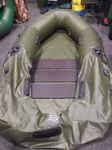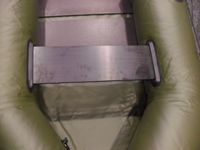 Inflatable boat should be pumped only with bellows pump from its set.
If the car pump, exhaust gases or compressed air are used to pump the boat, it could rupture while pumping. And the possibility of damaging the vessel while boating or heating under the sun rises if it is pumped this way. In such cases material of inflatable boats is overstrained, it can be imperceptible at first sight but might arise in extreme conditions.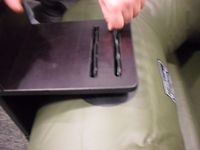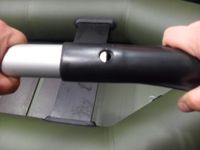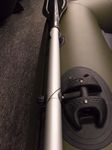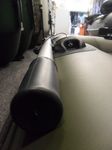 If the inflatable boat is used for white water rafting, it should be pumped and put into the water for 5—10 minutes and then pumped again. Because if the boat is pumped under the hot sun, when put into cold water it will soon become slack and start to bend down due to the decrease of the temperature and the pressure inside the boards.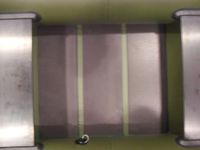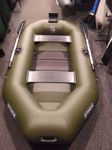 When the air compartments are filled close the valves with caps tight.
Assembled boat must be carried onto the water by handles or boards. Do not use handrail or other parts that are not meant to be used for carriage.